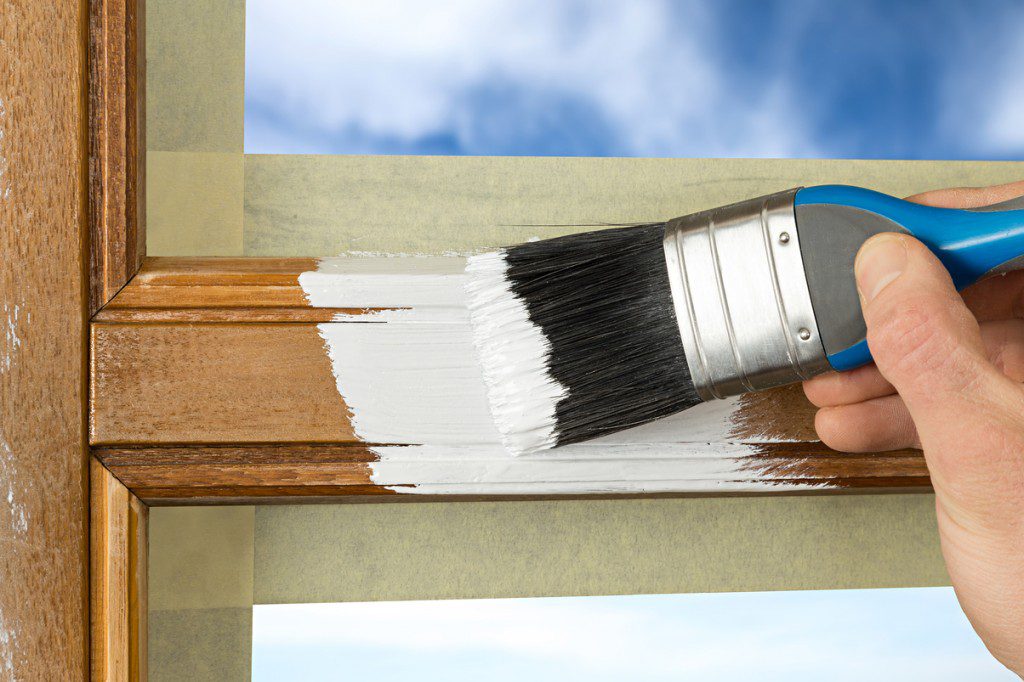 VS Painting are fully specialized in window painting service external and internal. In the sash and wooden casement windows, one of the common problems that we have come across is wood rot; this is mainly caused due to poorly painted windows. Besides, windows are often hard to reach; therefore, it got a quick cover-up job initially. At VS Painting, we offer specialized rationel wooden windows, NorDan wooden, Georgian sash, Victorian, and Edwardian windows painting services at a reasonable price. Having a professional painting at your windows will not only save you money in the future but also prevent the main reason for sills and window replacement, which is wood rot. At VS Painter, we use high-quality primers and paints, completely repair all windows before applying paint, and thus make them stay for longer.
If you want, we can even paint a part of the window by removing all previous paint present over the window before replacing the back. Through this way you can save your money, especially if windows are present at the height, then you don't need the scaffolding. Feel free to contact VS Painting if you are interested in knowing more about our sash windows, wooden window, or exterior painting services. We will be delighted to help you by protecting your property from harsh weather.
Why choose VS Painting for window painting?
When your old windows develop problems, then it makes your life uncomfortable and full of the smell of rotten frames. But if it is repainted with precision, then it becomes beautiful again. At VS Painting, we have a trustworthy and friendly team of painters who are ready to provide the attention and care your windows might require.
We can efficiently handle both exterior and interior painting of your case and sash windows. We traditionally devote extra time and care to preparing the frame, maintaining the original fitting and integrity in a completely fresh look.
We will paint your case and sash windows in the highest quality exterior paint that is designed to last in the Dublin weather. Aside from that, we offer a wide range of colors for your selection for whatever look you are going for.
We understand restoring the former glory of wooden windows can be a painstaking process, but we never rush. VS Painting are known for their quality services so that you can rely on us for the painting of cases and sash windows. On the other side, it is recommended not to leave your windows to get worse longer because the longer they deteriorate, the complex task will become.
For professional window painting services, you can contact us today.