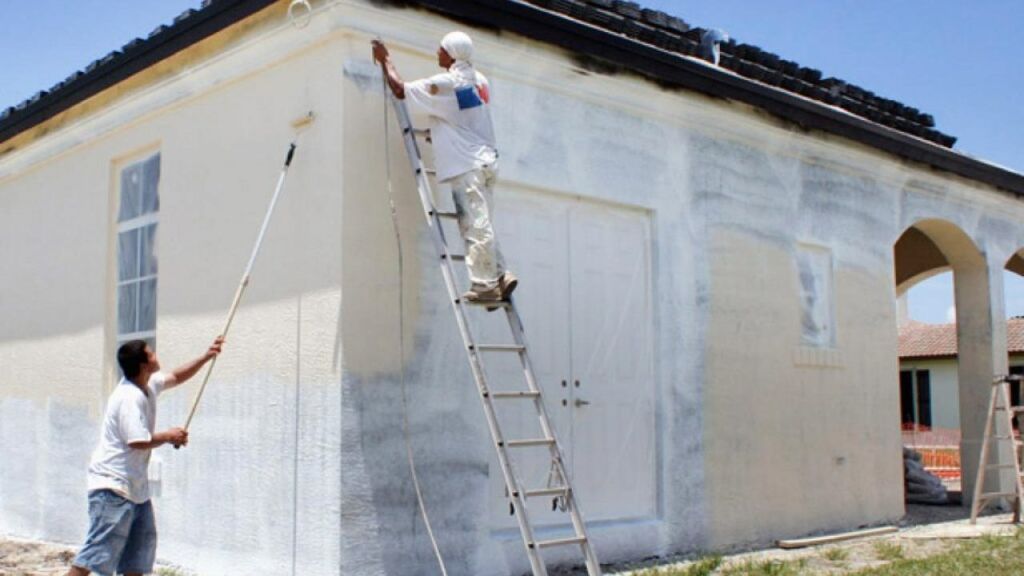 EXTERIOR HOUSE PAINTING SERVICES AT VSPAINTERS.IE
Exterior House painting has turned out to be an effective way to boost the curb value of your property. Professional painter at vspainters.ie, makes it easier for the property owners to give their home a complete makeover that they are expecting without any headaches, worries, or hassle.
Our team comprises highly experienced and professional exterior painters who believe in delivering the highest quality result so that you can get the product that you proud of and your neighbors might jealous of.
With the thorough exterior painting process, we try to ensure that our customers might always feel satisfied. At vspainters. ie, we strongly believe that painting a house is more like painting lives. Therefore, we try to create some memorable and beautiful spaces to enjoy living comfortably for coming years. When you decided to hire vspainters.ie for exterior painting, our estimator offers a straightforward estimate of the entire job without any hidden fees. For this, our professional visit the home to accumulate all details essential for the project. Besides, offer a no-obligation and free estimate as quickly as possible. We understand every house painting project is unique; therefore, no guess can work in the context of price until a professional explore our property and analyze the scope of the work required to be done. Through this way, we try and deliver a complete and accurate estimate for any project.
Vasile and his team have over 15 years of experience working in the painting industry. We have worked for several building contractors and renovators located in Dalkey, Blackrock, Stillorgan, and Killiney. That's why if you hire us, you don't need to worry about the outcome, as our team would handle the task with ultimate precision and care. So what are you thinking? Feel free to contact us for the exterior painting services?
The entire cost of exterior house painting service depends on the average price of the service provider's square foot range. However, it completely depends on the condition and location of the exterior and its accessibility.
Early fall and early summers are considered an ideal time for painting the exterior of the house. During this time, minimum fluctuation and minimum rain are anticipated during the time of day and night. Proper weather conditions give adequate chances to paint to cure and dry properly.
The advantage of rolling the paint on the exterior of the house is more than the spraying. Rollers apply a much thicker paint and give higher coverage than spraying. Besides, the roller eliminates the risk of over spraying paint on any location and makes it precise.