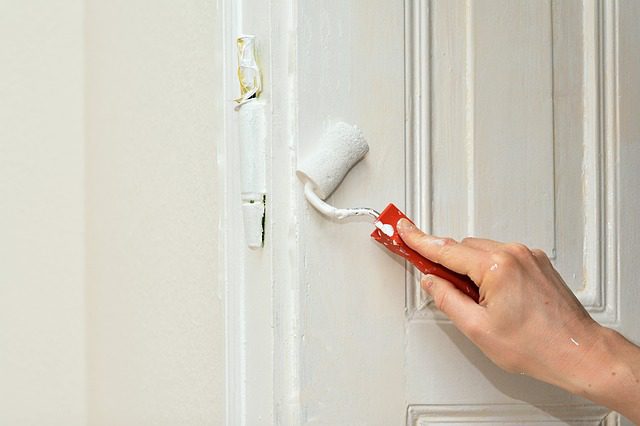 PERIOD DOOR RESTORATION& PAINTING
At VS Painting, we are experts in period door restoration and painting. We have years of experience in the process, so if you want to take our Front Door Painting Service, feel free to access it. We have painted and restored countless Victorian, Edwardian, and Georgian front doors and interior doors of period properties. You can see a sample of our previous Front Door Renovation work before hiring us to ensure our quality services.
Why hire front door painting services?
Many properties in Ireland still have beautiful yet old doors which deserve a proper restoration. Therefore you need to hire front Door Restoration and painting services in Dublin to maintain them for a longer time and preserve them for the other damage caused due to weather.
Depending on the current condition of the period door, we will strip it with the help of a heat gun for the dip strip interior doors or exterior doors to restore both edges of the door. After this, we will paint it with the undercoat, followed by the color you want to paint. We will fix the basses on the exterior door right from the letterbox, push the pad to the handle.
VS Painting – Professional door restoration services in Dublin
If you want to create the first impression, choosing the proper Period door restoration& painting services for your front door is essential. Besides, selecting the right paint color can also bring the required pride and joy in your life. Redecorating the front door is an easy job, but you can't do it in the case of the period doors. It would help if you had professional support that could stand out from your expectations without any fail. At VS Painting, we have a team of professional painters that have years of experience in this field. So hire us for the support; we are passionate about restoring high-quality wooden doors. We believe in retaining the heritage of essential fixtures rather than replacing them. Over time, we have tried and tested innovative and new methods for period door restoration and painting. We ensure that your period door is restored to the highest standards with preservative treatment, repair, and painting with all dedication and care. Our experts will accomplish all their tasks in a suitable workshop environment; this way, we will quicken the process for you, minimum disruption and mess in your home, and the resulting product will bless your residence for years to come.