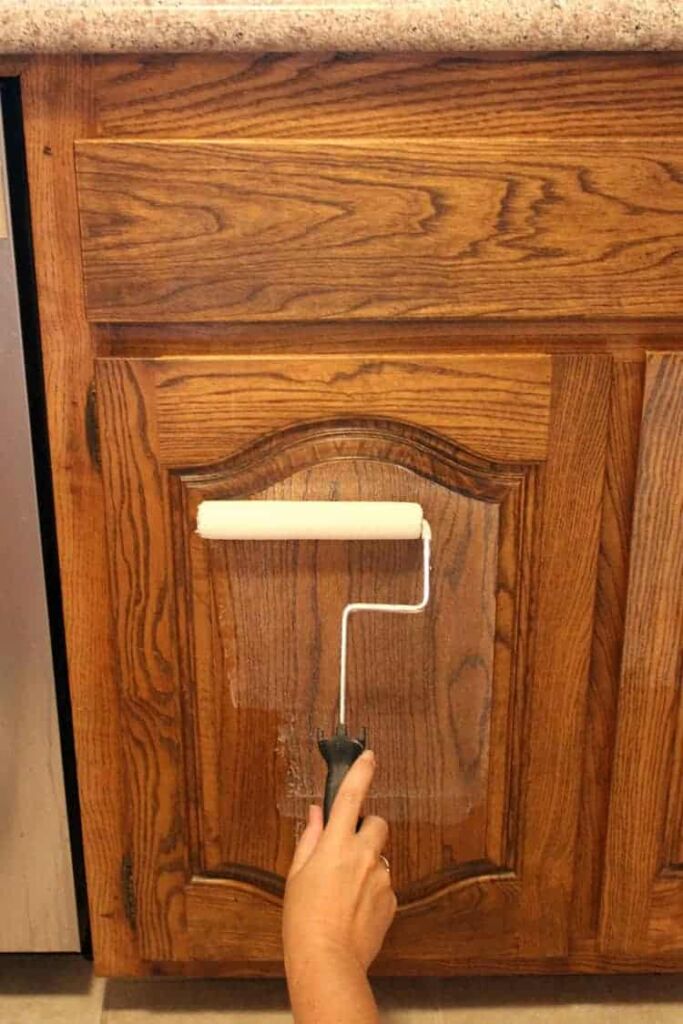 GET PROFESSIONAL KITCHEN CABINETS PAINTING SERVICES AT VSPAINTERS.IE
Refinishing or painting your existing kitchen cabinets are turned to be an ideal way to give your kitchen a modern look. It is an effective solution that can probably make your renovation process quick and effortless. Moreover, since you need not worry about the removal or demolition of any unit in your existing kitchen setting, apart from that, it is also an environmentally friendly move as there is no wastage of existing resources or material in the entire painting process.
After few years of construction, a house and things inside it become old and outdated. Therefore, it is obvious for the homeowner to think about how to help them create the perfect look for your kitchen. For this, you have first to finalize what sort of finish you want to achieve. For example, if you are a big fan of solid colors, our professionals can easily paint the cabinets or restain the cabinets to provide them the wood grain kind of look.
In general, kitchen remodeling projects tend to become expensive in a very short period. Besides, it takes a bit longer time than expected which becomes incredibly inconvenient. Cabinet refinishing and printing is the easiest way to provide your kitchen a whole new look a few time.
Many people think about what difference a new coat of paint makes for them, this is a true surprise. You will notice how painting or refinishing brings changes to your existing cabinets. Cabinet painting is more often asked for the kitchen, but it can be used in any room of the house to transform its look. If you are ready to provide your kitchen a brand fresh look with newly painted kitchen cabinets, hire us for the support. We are just a call away.
The average cost of respraying or repainting a kitchen cabinet somewhere lies between 900EUR to 3000EUR, which is way less than buying the new furniture. However, it is just a core idea as it might vary from project to project.
The cost of Kitchen Cabinets Painting service is typically half or three-fourths of the cost of buying new furniture. The paints applied on the furniture are quite durable and last as long as the cabinet lasts in most cases. So you can say that it is way cheaper to paint or replace the kitchen cabinets.
Hiring a professional for kitchen cabinet painting services is a way more smart and viable option for people. Apart from their technical expertise, they ensure that kitchen cabinets painting is carried out perfectly. Professionals even offer expert design advice that can help you in making informed decisions.